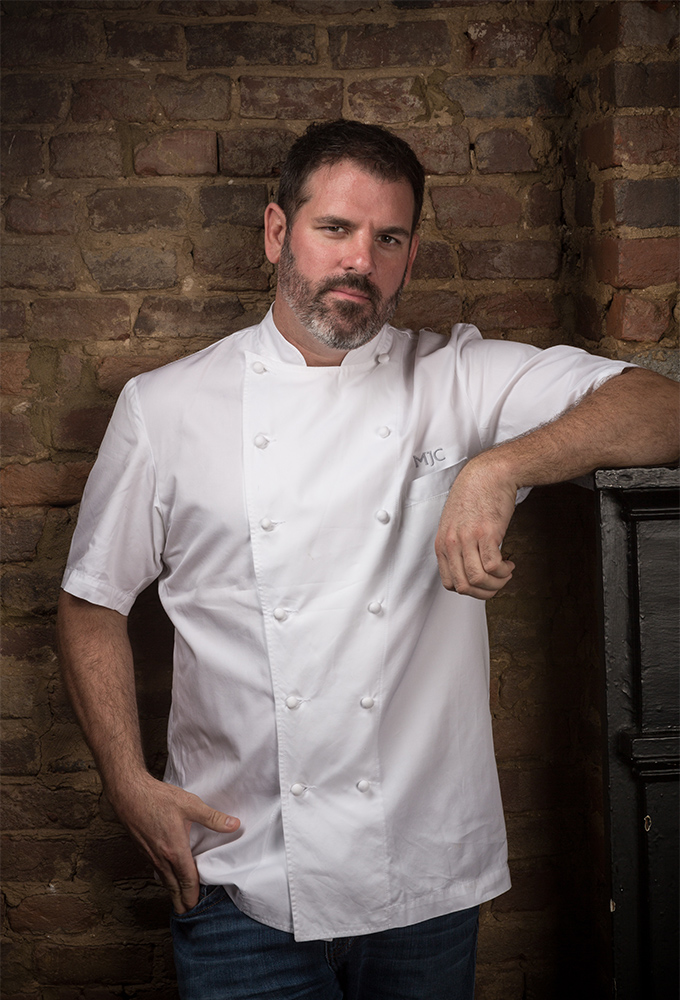 Over the years, Chef Michael Crouch has honed his chef skills at respected Louisville restaurants, including Standard Country Club, Le Beaujolais, Café Metro, Bourbons Bistro and Bistro 1860. Michael also spent several summers in Paris learning from some of the top French Masters.
His skills in the kitchen have led him to be featured in numerous local and national magazines/publications throughout his career. (Wine Spectator, Esquire, Bon Appetite… to name a few.) He has created documentaries with The Food Network and other independent productions while also working closely with many local organizations and benefits including but not limited to: Dare to Care, March of Dimes, Kosair Charties, and Apron.
Today, he relies on these vast experiences to create some of the most amazing French-American fusion cuisine this side of the Seine River. His life's culinary travels have led to him being touted as one of THE premier Chefs on the Louisville restaurant scene by critics and patrons alike. Specializing in, but not limited to his vast knowledge of French Cuisine, he has developed a capability in executing practically any cuisine. As Chef Michael puts it, "What my food is all about is exploring flavors, rather they are comfortable or daring." It's about gaining the trust and truly showcasing my capabilities…and Even though French is my background, I'm not restricted to it. Rather it be food of the Caribbean ,South of the Border, modern comfort food…Italian…my passion is about all cuisine and making my guest have an unforgettable experience in every aspect."
JACKSON POLLOCK COMPETITION
A plating competition incorporating salmon from Ora King Salmon in New Zealand.